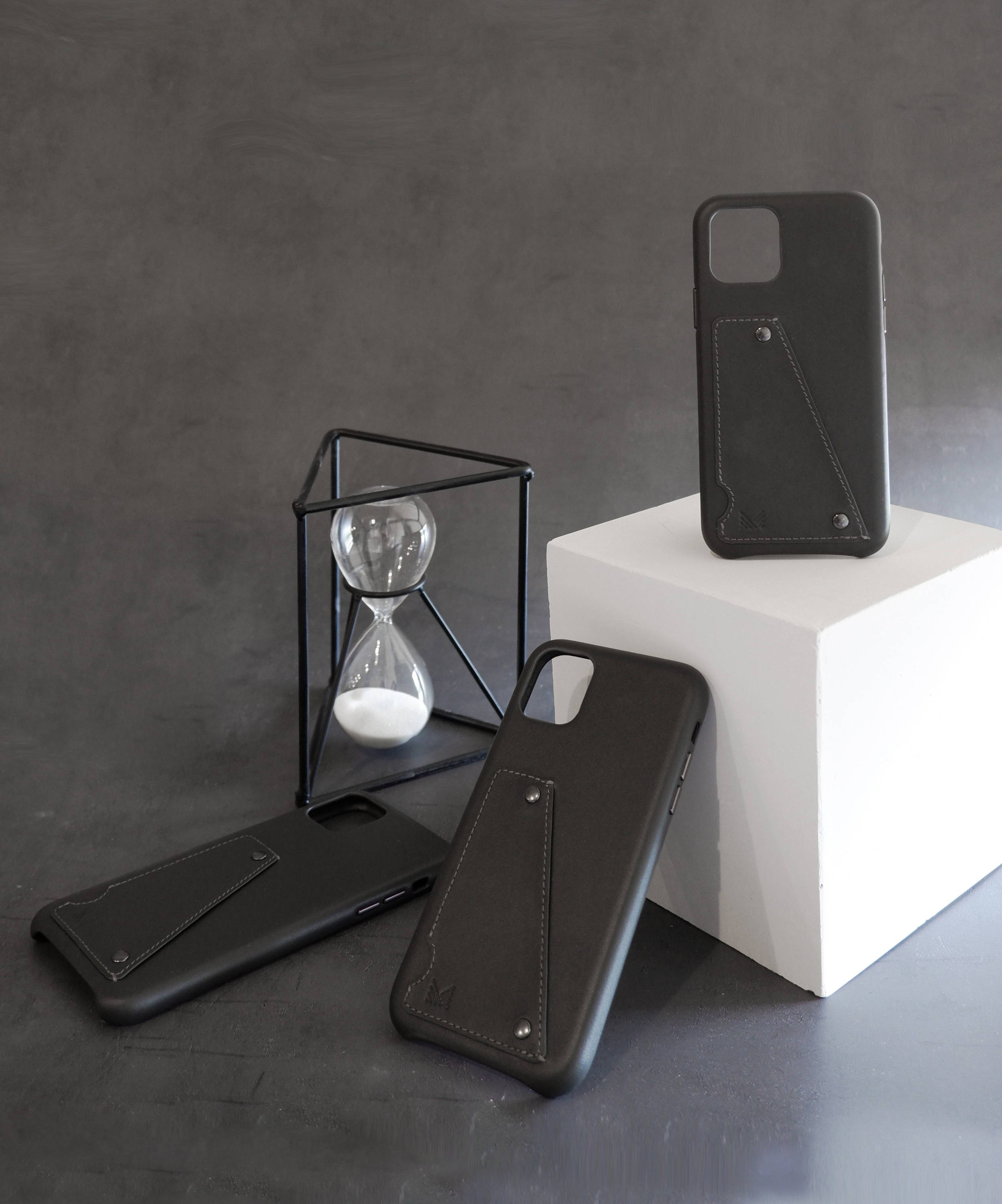 Genuine Leather Shockproof back cover for iPhone 11 / 11 Pro / 11 Pro Max
EXQUISITE Genuine Leather Hard Shell Case offers full protection for your new iPhone. Instead of offering merely a prestige appearance, this genuine leather case also allows you to use your contactless smart payment card without taking the card out from the case pocket as well as charging the phone wirelessly. This Exquisite case can surely help to make your life easier in addition to providing great protection and elegant appearance.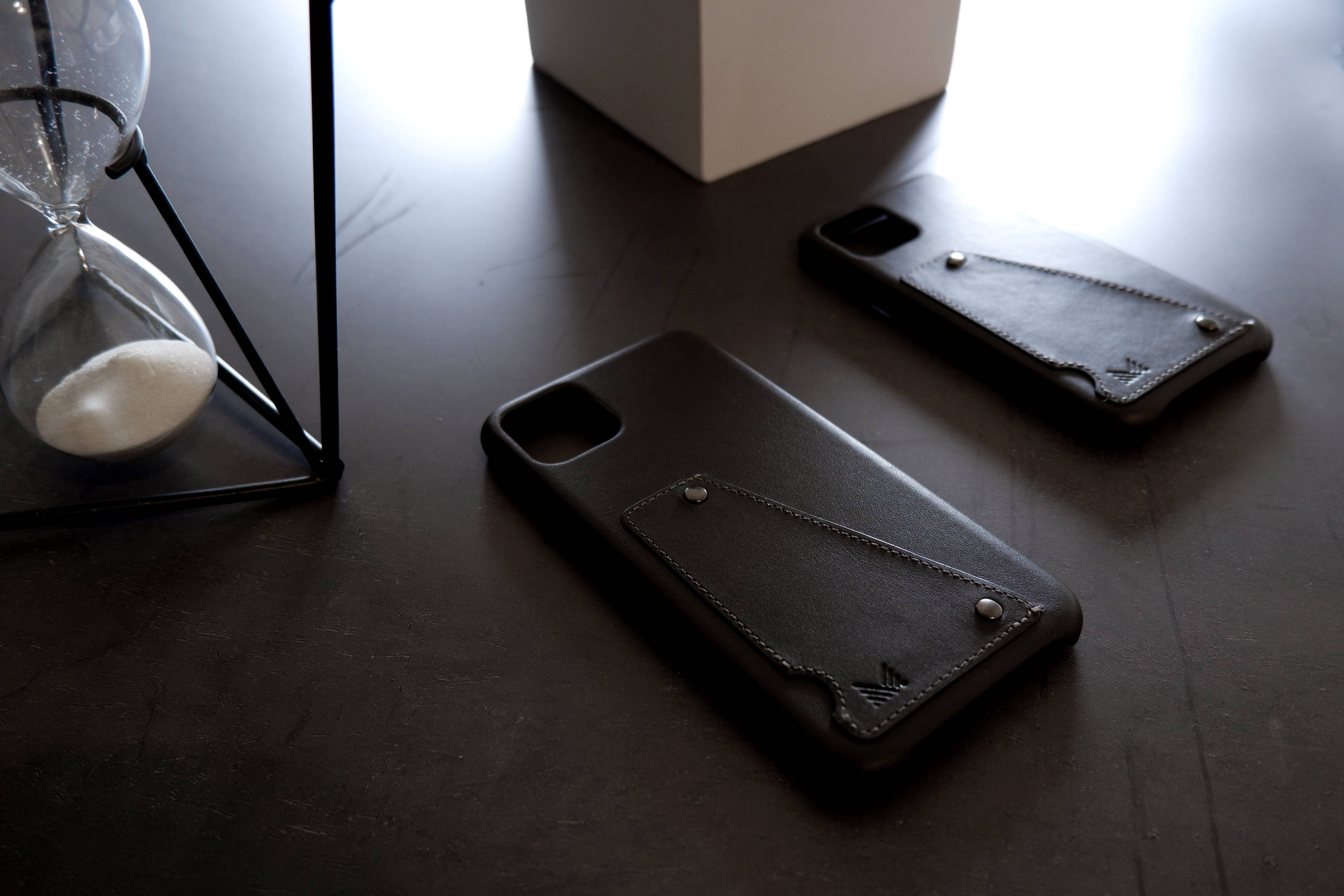 In soft cowhide leather and unique detailing to enhance its craftsmanship, the Exquisite genuine leather iPhone case is the ideal daily companion for city dwellers.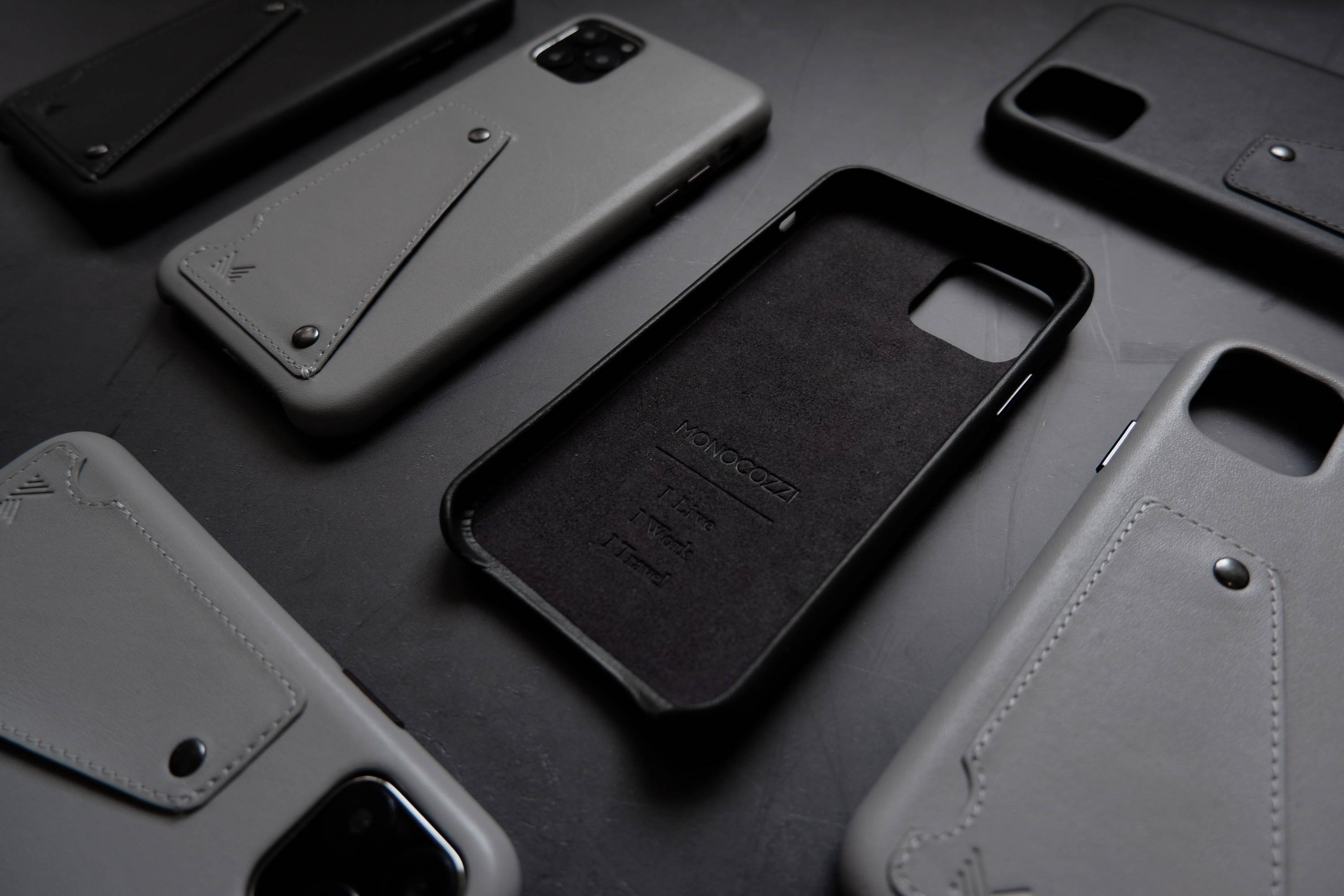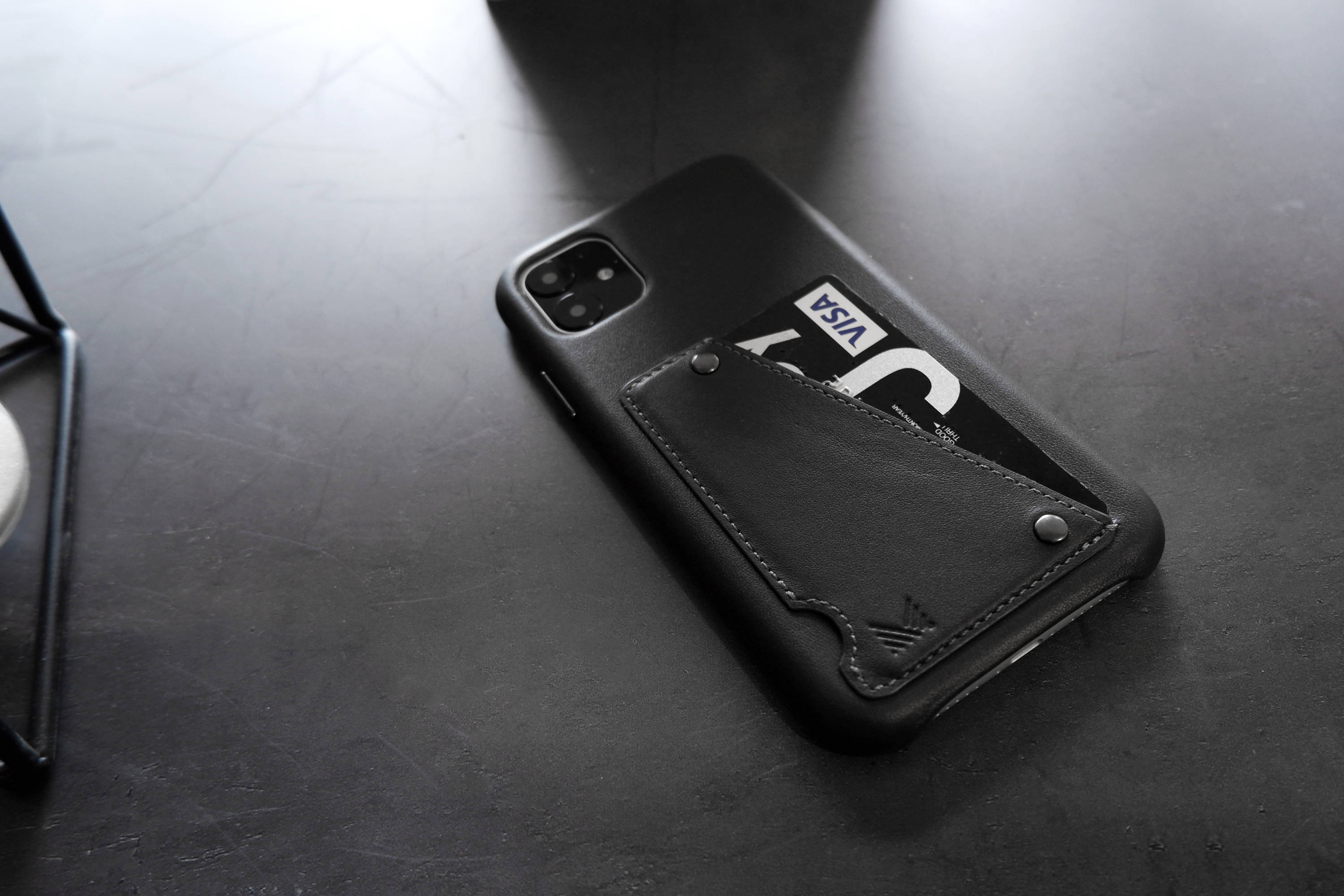 Card Pocket
the diagonal pocket at the back conceals your most-used credit card – a technology that prevents card clash and use your contactless without effecting Apple Pay.

- Contactless Payment Cards Compatible

- Apple Pay Compatible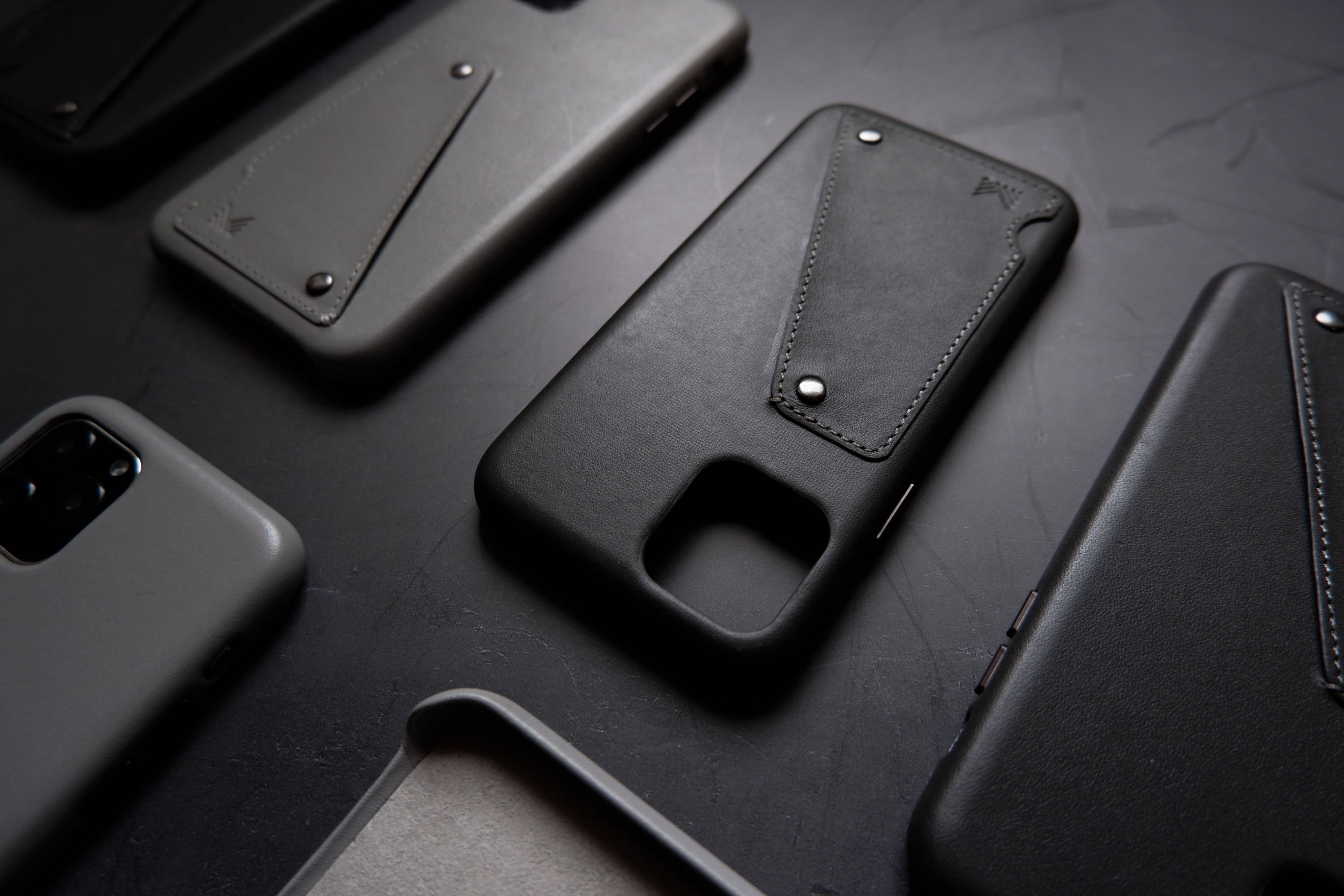 Super slim profile accentuates iPhone's beautiful design. Leather rises 1mm above the edge of the glass creating a raised bezel to protect your screen.
SIZE CHART
iPhone 11 Pro - 14.6*7.5*1 cm (25g)
iPhone 11 - 15.4*7.7*1 cm (27g)
iPhone 11 Pro Max - 15.8*8*1 cm (29g)

Material: Genuine Leather
Color: Charcoal
Coming free of defects in materials and workmanship, all Monocozzi products are offered 1 year warranty from the date of purchase. Nevertheless, this warranty is not extended to damage due to unreasonable use or improper care.

This warranty does not cover:

If the defects in your Monocozzi product is deemed to be covered under warranty, we will offer repair service free of charge.

You can write your custom liquid / html / javascript code here.